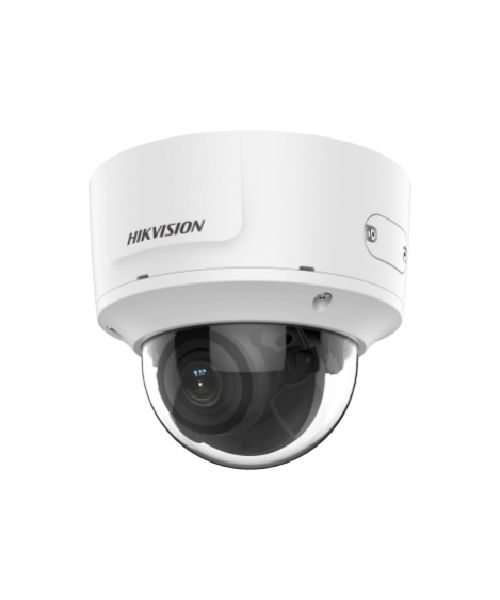 Products
HIKVISION NETWORK IP CAMERA
Hikvision network IP CCTV camera is a type of surveillance camera that uses internet protocol (IP) to transmit digital video and audio data over a network or the internet.
It captures high-quality images and video footage with greater detail and resolution compared to analog cameras.
Hikvision network IP cameras come in a range of styles and configurations, including dome, bullet, PTZ, and fisheye cameras, and are suitable for indoor and outdoor use.
These cameras can also be integrated with Hikvision's video management software and can be remotely accessed and managed using a web browser or mobile app.
Overall, Hikvision network IP cameras provide a reliable and scalable solution for high-quality video surveillance for both home and business use.
Our Products
Benefits Of Hikvision Network IP Camera
Network IP cameras offer several benefits over traditional analog cameras. Here are some of the key advantages of using network IP cameras:
High-Definition Video: Network IP cameras capture high-definition video, providing superior image quality compared to analog cameras.
Remote Accessibility: Network IP cameras can be accessed remotely from anywhere using an internet-connected device. This enables real-time monitoring and surveillance, making it ideal for businesses and homeowners who want to keep an eye on their property while away.
Scalability: Network IP cameras can be easily added or removed from a system, making them a scalable solution that can grow with your security needs.
Easy Installation: Network IP cameras are easy to install and set up, requiring minimal technical expertise. They can be powered by Ethernet cables, eliminating the need for additional power outlets.
Intelligent Features: Network IP cameras come with intelligent features such as motion detection, facial recognition, and object tracking. These features enable more accurate monitoring and alert notifications.
Overall, network IP cameras provide a more advanced and effective surveillance solution compared to traditional analog cameras, offering improved image quality, remote accessibility, scalability, and intelligent features.
Looking for a reliable and high-quality Network IP Camera for your home or business? Look no further than Yury Tech! Our IP cameras offer top-notch features and functionality to keep your property secure and monitored at all times. Contact us today to learn more and get started with your IP camera installation.